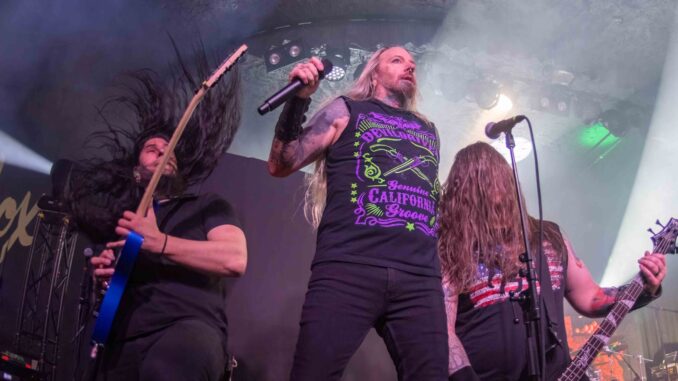 We are starting to finally see some bands re-emerging after the extended Covid "break".
Californian band DevilDriver have made their way back to the Showbox in Seattle after a nearly 5 years absence.  The last show they played here was back in 2017 if I recall correctly at Studio Seven.   Tonight, they are co-headlining a tour with Cradle of Filth with support from Oni and Black Satellite.   DevilDriver have more of a melodic death metal / groove metal sound to them which makes them quite different from Cradle, but I think its a really good mix for this show.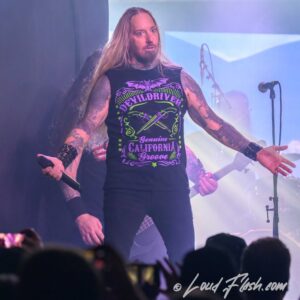 There have been some major changes to the band since we last saw them.  Jon Miller (bass) has rejoined the band, as well as newcomers Alex Lee (guitar) and Davier Perez (Drums).   Mike Spreitzer, the long dreaded dude on guitar is still there as well as founding member Dez Fafara on vocals.
So after so many years, they have been noticeably missed as I see A LOT of DevilDriver fans here tonight.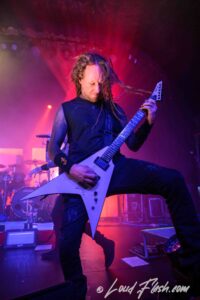 They start off with one called "Keep Away from Me" that is on Dealing with Demons I that was released during the pandemic of 2020.  That was pretty much a theme that was on most people's minds during 2020.  It was a devastating opening to the show, and the crowd was raging, but notably, was the only song from that album played.
They keep the momentum going with a faster  one with "Hold back the Day" as the mosh pit is alive and well in Seattle tonight.  Dez and the boys are headbanging viciously, and they appear in fine form with "I Could Care Less" from an album that is now 20 years old (2003) called DevilDriver.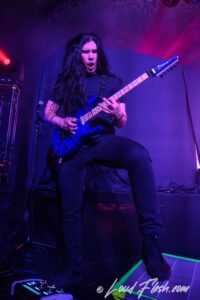 Dez's voice is powerful tonight and really cuts through like on "My Night Sky" from Trust No One (2016)  with his growly gravelly voice. He is pacing from one side of the stage to the other supporting the his band mates who are playing and wind milling their heads off.   I was hoping to hear the lead track off that album "Trust No One", which is my personal favorite, but not this night.
The sound was quite good this night, some cool lighting and background video visuals in the background. Nothing to complain about technically at all.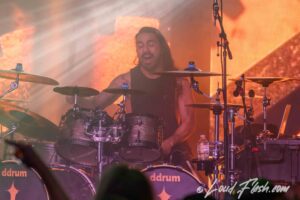 Other punishing blows they give the audience are "Ruthless", "Clouds over California", "End of the Line", "Before the Hangman's Noose"  and finally with the 12th song of the set, "Meet the Wretched" (see setlist below).   
We didn't hear anything from the upcoming album Dealing with the Demons II which could be released around May 12th 2023.  One song would've been a treat but maybe next tour?  Nor did they play anything from Pray for Villians or Beast.  However, 4 tracks from The Fury of Our Make's Hand (2005) were on the setlist.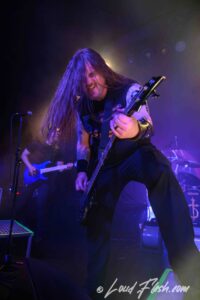 I have seen DevilDriver a couple times in the past 20 years, and frankly, I think this is the best performance yet I've seen from them.   They had a tonne of energy and they appeared to be all giving 100% on stage.   Dez is an excellent frontman and he has re-assembled a very talented band this time around.  Could this be the big year for DevilDriver?  Fingers crossed.