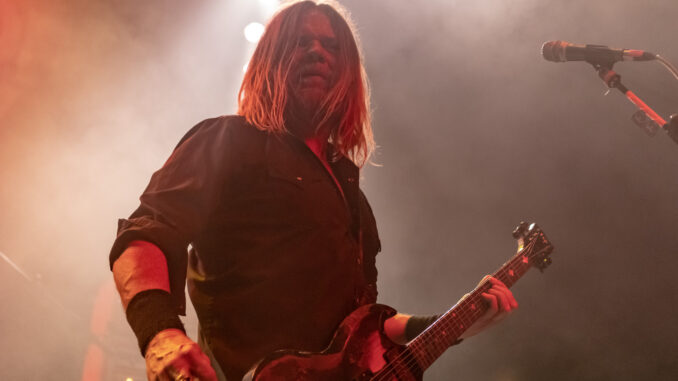 Legendary rock icons Corrosion of Conformity made their way to Vancouver's Rickshaw theatre for a SOLD OUT show.    They are bringing their brand of a quasi blues-rock-metal jam in support of their latest album "No Cross No Crown (Nuclear Blast Records) released in 2018.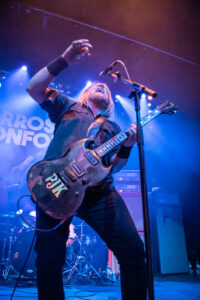 What really has us excited this time around is the addition of Pepper Keenan back as the front man.  I think he really takes this band back to a higher level with his vocal style that surely fits with their sludgy type of guitar sound.  We especially hear that with the opening song of the evening with "Stone Breaker", a galloping sizzler that would fit in on any early Black Sabbath Album.   Next we get 'Wolf Named Crow' from the newest album, a really catchy, bluesy type song with some nice hooky guitar from Woody Weatherman on the SG styled guitar (well, not Gibson, but ESP).   This song does not stray at all from the familiar formula that we hear from these guys.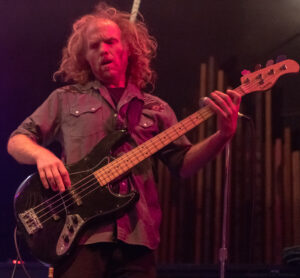 Right away we notice that COC vet, Reed Mullin is NOT banging on those drums but instead its Jon Green.   Not sure at press time the reason of why Reed is not available this night however.   We are aware of his operation on his knee last March, but the absence of that blond thrasher is noticeable.   Jon Green does fit quite well as a substitute and definitely had that beat down right with the fourth song, "Long Whip".  Also major props to bassist Mike Dean, with his pick-less bass style on the fifth track 'Senor Limpio'.  Very steady, yet driving and accurate to the recording.
Not a lot of crazy lighting or shenanigans with these guys however.  Just some straightforward rock'n'roll.  Definitely saw a lot of 'roll' by the tenth song '13 Angels'.   Lots of phaser guitar pedal sound and psychedelic rhythms that had some in the upper deck 'rolling' the doobies and lightening them up to take in the mood.  They are such a great band that kind of brings you back with that old time 70's rock feel.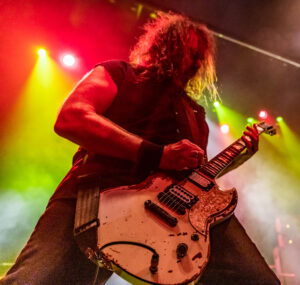 Highlight of the night for me was the 2nd last song 'Albatross' (from 1994's "Deliverance"), another bluesy driven opus with some ripping solos from Woody near the end.  It's no wonder this show was sold out, the band has attained such a loyal following over the years and have a solid catalog of songs to back them up.  Catch them on this tour if you can, I was very pleased with this thirteen song set and especially with Pepper being back at the helm on vocals!