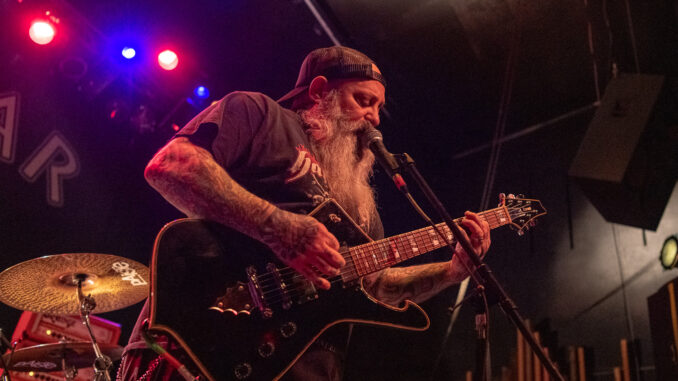 Louisiana's Crowbar – one of the best heavy rock bands out of New Orleans area, made their way to Vancouver's Rickshaw Theatre in support of their latest album "The Serpent Only Lies".
I have a hard time labeling this band, so I have to agree with what Wiki says about them having doom laden metal riffs, kinda sludgy with a some hardcore punk attitude as well (like a slightly geared down Hatebreed, whom I love).   Heck, Kirk was wearing a Hatebreed t-shirt, so I am sure he would love this comparison.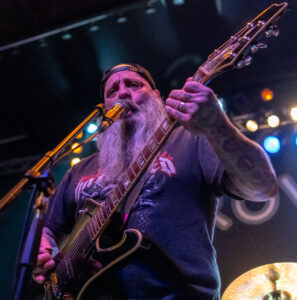 Starting out with 'All I Had (I gave)', which is a nice hardcore like song to get the crowd moshing and slamming right away.   The lineup has changed a lot with this band over the years, with Kirk Windstein the principal lead singer/guitarist who has been at it since 1990.  Tom Buckley is on Drums (since 2004), Matt Brunson (Lead guitar since 2009) and Shane Wesley on bass (2018?).  Speaking of Matt and Shane, both these guys look like twins, am I the only guy that thinks this?  However both rock pretty hard, the band is very tight and the guitar sound is absolutely head crushing   'And Suffer as one' is next track, and I am already raving about the guitar tone. Lots of great crunch in the distortion must be that TH100 Orange amp he is using which is very impressive.  As a guitar player myself, I am seriously lusting after that amp after this show, it sounds amazing.  Kirk if you are reading this, I want your rig!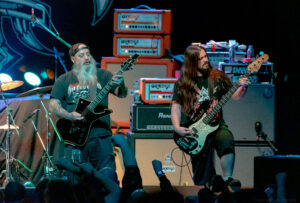 The riffs that Kirk comes up with 'Walk With Knowledge Wisely' are sensational   The crunch they get out their extremely downtuned guitars and Kirks singing make it the perfect metal song.  This was definitely a high point for me for this show out of the nine songs they did this night.  The slow prodding, 'Planets Collide', as well as 'Like Broken Glass' end the night.  I can't speak enough about this band; you need to witness them live to truly appreciate the heaviness these guys put out.  Fantastic!  Trust me, go see them!