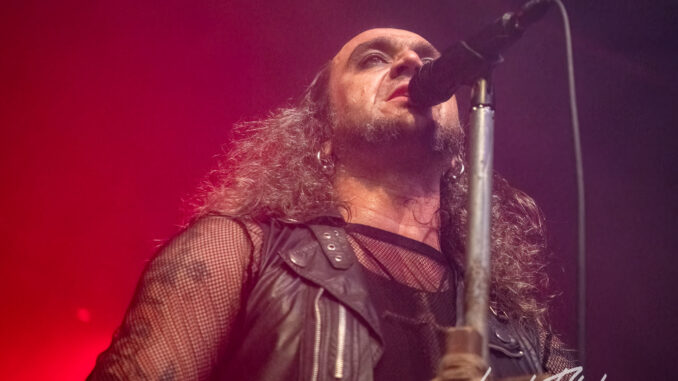 While touring Canada, one of Portugal's best known Metal bands Moonspell graced the stage of Vancouver's Commodore Ballroom with its brand of signature Doom-Gothic Metal.  They were in town to support Amorphis and headliners Dark Tranquillity.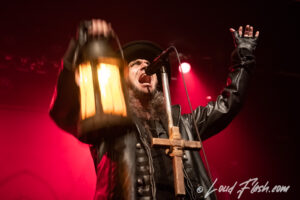 To open the show – Moonspell vocalist Fernando Ribeiro walked onto the Stage with a lantern on a stick to enlighten us with 'Full Moon Madness".
Song number 2 is "Alma Mater" is an over 5 minute opus where Fernando sports a leather mask with a large beak.   A really catchy song that gets the crowd involved wooo..ohhhh .wwwwwwooooh..Such an amazing song from one of the more underrated bands in metal that you will ever see.
The rest of the band Miguel Gaspar (Drums), Pedro Paixao (Keyboards), Ricardo Amorim and Aires Pereira are back in Vancouver supporting their 2017 release "1755".   Most of this band has been intact from 1992, with the newest member Aires from 2004 to present.  They play a 8 song set in total, with songs such as "Opium" as well as new ones from 1755, "In Tremor Dei", "Em Nome do Medo" as well as the great "1755".
If you have never seen Moonspell, its time you put them on your bucket list!  Check out their new album "1755", you may catch yourself singing in Portuguese!