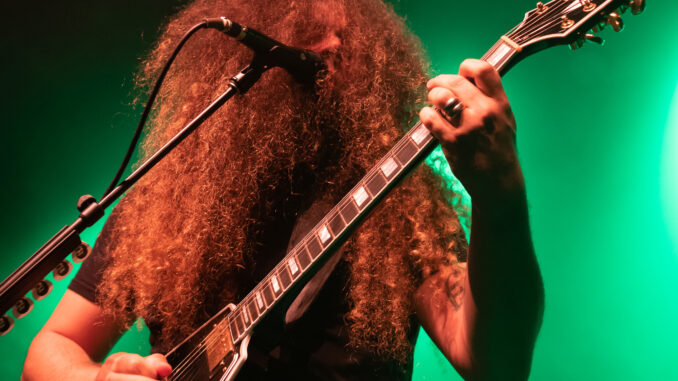 Coheed and Cambria are 4-piece Progressive rock band that is based out of New York.  They treated us with a visit to the Commodore Ballroom in  Vancouver with support from Crown Lands and Protest the Hero on Sept 11 and 12th  2018 (sold out), reminding us all that they still rock has hard as they have since their beginnings back in 1995.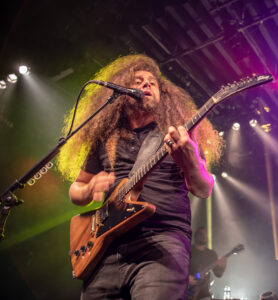 Claudio Sanchez (Lead Vocalist, guitar) still sports his signature look of massive curly long hair and that silky smooth voice.  A very charismatic, well-rounded front man, you just cant keep your eyes (or my camera) away from him.  The rest of the supporting cast is equally talented,  Travis Stever on a searing lead guitar, Zach Cooper on bass along with Josh Eppard on Drums.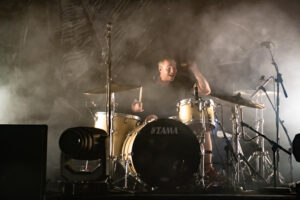 To start the night off, they take us on this progressive rock journey with a great new thumping song called "The Dark Sentencer" that gets the fans involved chanting "Hey, Hey, Hey".  This is a new cut from their latest album due out Oct 5 called "The Unheavenly Creatures".      From there they move on to such epics as "Here We Are Juggernaut" "Blood Red" "Suffering"  and end with my personal  favorite "Welcome Home".    Overall, fans were treated to a very solid set that left us all leave very satisfied!