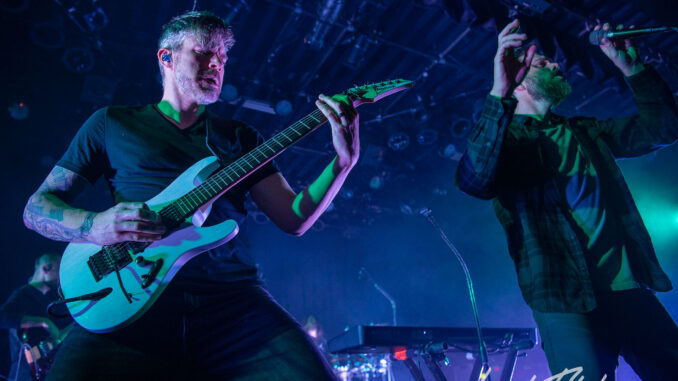 Looking for some highly complex riffs and vocals in your metal diet?
Progressive Metal juggernauts Between the Buried and Me (BTBAM) at Vancouver's Commodore Ballroom brought to us via Live Nation.
In my opinion, I think you can blame these guys for the highly technical deathcore that we now hear today's modern metal.  Hailing from North Carolina, BTBAM have been around since 2000 and have 10 albums in their catalog, and released albums in 2018 titled Automata I & II. The band is made up of Tommy Rogers (Vocals, Keyboards), Paul Waggoner (Guitar, dude you got a hair cut!), Dustie Waring: (Guitar), Dan Briggs (Bass), and Blake Richardson (Drums) which has largely stayed intact since 2005 with no movement since, so that is quite an accomplishment compared to some of the bands I have seen thus far this year.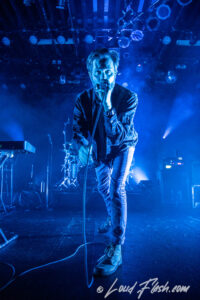 Surprisingly (too most in the crowd I talked to), we see BTBAM in a supportive roll (Instrumental extraordinaires, CHON were headlining).  I think a good portion of the fans here at the Commodore were here to see BTBAM, after I saw some crowd drain after the BTBAM show.  But I hear they are alternating headlining and supportive roles throughout the tour.
The show starts off with a face ripper with 'Alaska', and its full throttle on the death core on this one.   However I don't hear Tommy's vocals, looks like there is an sound issue as I don't hear much of the first 2 songs vocally actually (at least from the photo pit).   Things do get better by song 3 with 2007's "Colors" album, 'Prequel to the Sequel'.  Such an incredible brutal song with some throat slashing vocals from Tommy, and lots of dazzling guitar work that stops on a dime and changes direction mid-drift with some crazy accordion synth sound.    But that is what this band is about, expect the unexpected in their songs, always searching deep with different ideas and guitar tones.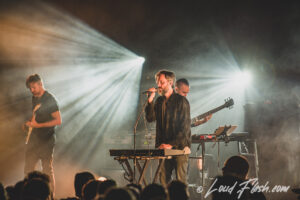 Not a lot of mic chat between songs, they go pretty much from one song to the next…almost like one big song.   They don't move around a lot but then again playing music this complex, you have to pay attention.  Song 7 'Blot' is a interesting song with many twists and turns that pretty much encapsulate what this band is about in my opinion, a lot of experimentation and tempo changes with clean guitar, high gain solos, clean/heavy vocals and lots of complex melodies.
My favorite of the 9 songs of the night was song 6, 'Extremophile Elite', from 'Extremophile Elite' from 2012's "The Parallax II:Future Sequence".   Just a masterpiece of a song with that takes you in so many directions and is delightful a prog metal cornucopia to my ears.  There was a lot of "one more song, one more song, one more song" as the crowd was begging for more.  Next time!