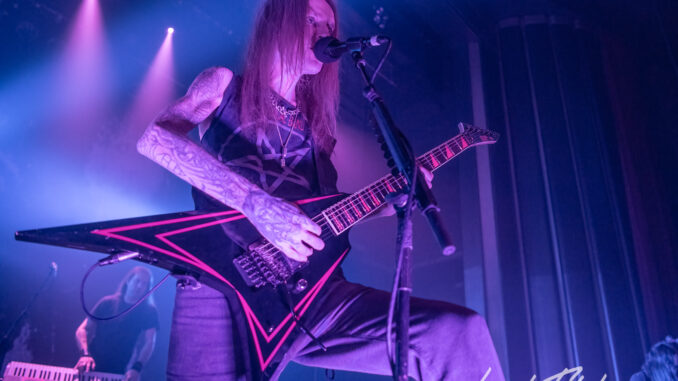 Renowned Finnish extreme metallers Children of Bodom invade the Vogue Theatre in Vancouver in support of their just released 10th album called "Hexed" from Nuclearblast Records.
Lets face it, these guys are the 'A' class veterans of extreme metal and have a lot of clout with the metal community as innovators to the scene.
A nearly sold out crowd tonight is anticipating another dazzling display of musicianship from this ensemble and we were not to be disappointed.  Their last visit to Vancouver (Commodore Ballroom) was 2017 with the "20 years Down and Dirty" tour, which in this writers opinion, left me kind of sour after the show with the song selection .  This year, I zoom in with my camera on the setlist and notice a totally different song selection.   I think this is going to rock hard!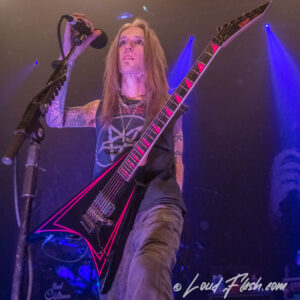 First song, and Alexi Laiho (Lead vocalist/guitarist) starts playing with that hooky riff with "Are you Dead yet?".  Oh boy, that sends shivers down my spine with the screechy high notes on his ESP signature V guitar in that song. It's quite the axe too, with glowing red fret inlays, a really sexy looking black 6 string that I would love to own. Near the end of that song is a scorching solo with a lot of whammy bar action which he plays so effortlessly.   Song 2, "In your Face", the onslaught continues and I am finding it difficult holding my camera as I really want to headbang.  One thing about Bodom, they don't hide their keyboardist (like some metal bands do) who is Janne Wirman.  Janne's keyboards are very pronounced in the band and is a major piece to their sound.  I really couldn't imagine an album (or even a song for that matter) without him. Next is a new song from Hexed, 'Patitudes And Barren Words' (https://www.youtube.com/watch?v=8F_ws83QcSQ)  which keeps the momentum rolling and following the formula with some dynamite drumming from another band veteran, Jaska Raatikainen .   The newest member Daniel Freyberg had a part on the Hexed album, and he is very active on the stage, with some tight rhythm playing.   I think you would have to be pretty competent to play next to Alexi whom is one of the fastest guitar players on the planet, and Daniel is a good fit.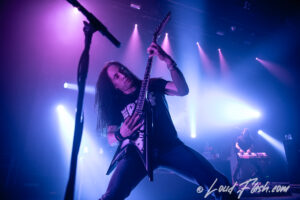 Already I am feeling a lot better of where this show is headed as song 6 is 'Every time I die' from 2000's "Follow the Reaper" album where bass player Henkka Seppälä gets heads bobbing up and down  .  What a classic song that is.   At this point, I already start to see people exhausted in the mosh pit.   'Under Grass and Cover' is another new one with some nice dueling with Alexi on guitar and Janne on keyboards.  They ended up playing 4 songs from Hexed tonight, which is average for most bands to do.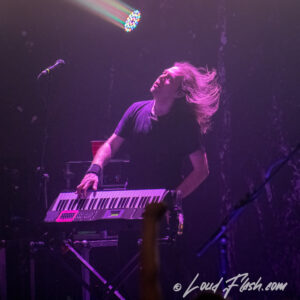 My favorite song this night was "Angels Don't Kill", which was 11th song in the setlist.  Its always been a favorite of mine and was happy to hear that one with all its great guitar chugs.  It's kind of like a ballad in terms of speed for Bodom.  Tonight they played 14 tracks (see setlist in pictures), the last 2 songs where 'Hate Me!' with some more keyboard/Guitar razzle-dazzle and 'Downfall' which concluded the show.   I really think this show redeemed (and erased my memory) of Bodom's 2017 visit to Vancouver — I thought they really killed it tonight.   Outstanding and much happier with the song selection!  Lots of happy faces at the end of this show, including mine!