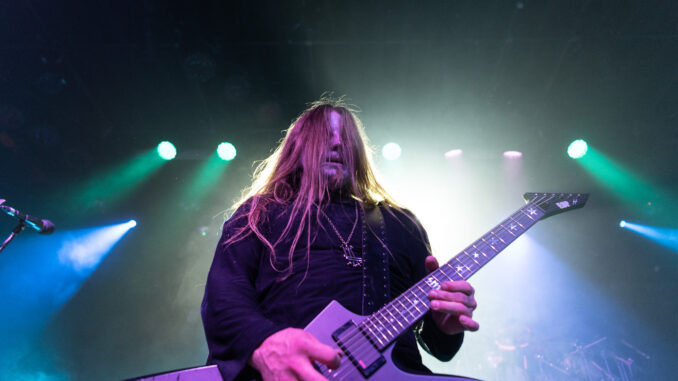 Behemoth – one of the world of metal's most revered acts of this era, are welcomed back to Vancouver's Commodore Ballroom courtesy of Live Nation.
Not really true black metal, nor death metal, so someone out there decided they should be lumped in the Blackened Death Metal genre.   But who really cares of genres anyway, Behemoth are what they are, and are widely considered one of the must see bands on anyone's metal bucket list..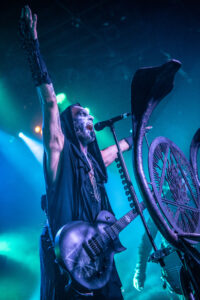 Having just released a new album this past October called "I loved you at your Darkest" (Metal Blade Records), they waste no time introducing us all to "Wolves ov Siberia".   Hitting the stage with black hooded masks, they set a menacing, yet mysterious tone right at the start.   The fanbase just eats this right up of course, and the frenzy at the front is just chaos, with moshing and body surfing already in full swing.  By the 2nd song "Daimonos' (from 2009's Evangion),  these talented artists put away the masks and are made up of its genius lead singer /guitarist Nergal (Adam Darski) , guttural bass player  Orion (Tomasz Wróblewski ), headbanging guitarist Seth (Patryk "Seth" Sztyber ) and on pummeling drums is Inferno (Zbigniew Promińsk).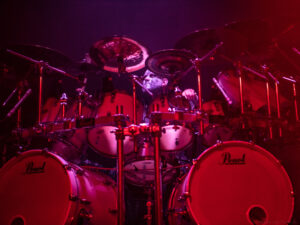 By song 4, Nergal comes to the mic wearing a very elaborate headpiece, just to add to the creepiness factor that this band fully exudes by each song.   Nergal has absolutely no fear when it comes to his art, and it definitely shows throughout the stage with presence of massive elaborate art pieces in front of each musician.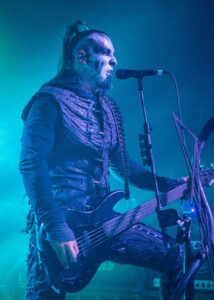 "Ov Fire and the Void" by song 5, puts Inferno's amazing blast beats on full display, while Nergal is surrounded by pressurized fog blown at him in a few directions.  It's a display I usually see with the larger arena shows. I really love that they bring the entertainment to that level with this sort of stuff, and an excellent light show to boot.  Sound was on point as well!  I wonder if they have been learning a thing or two from the current Slayer tour which they have supported this year.
"Blow your Trumpets Gabriel" is a favorite of mine tonight, from "The Satanist". The head blowing riffs are just relentless with a paced guitar that builds drama and a nice climax.   What I do notice tonight that the ever charismatic Nergal is having a great time out on stage.  Lots of energy from this man that was years ago having Cancer treatments back in 2010. I saw alot of enthusiasm from him, uplifting the crowd, with is really cool to see.  The snears from bass player Orion are absolutely classic from this man, taunting the crowd every chance he gets.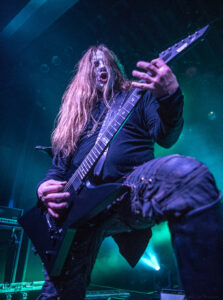 Six songs from the new album we are treated to, including the two show enders "We are the next 1000 years" and "Coagvla".  Absolutely NO one left disappointed from this show, we all got what we expected, a truly chest pounding delight of devastation!