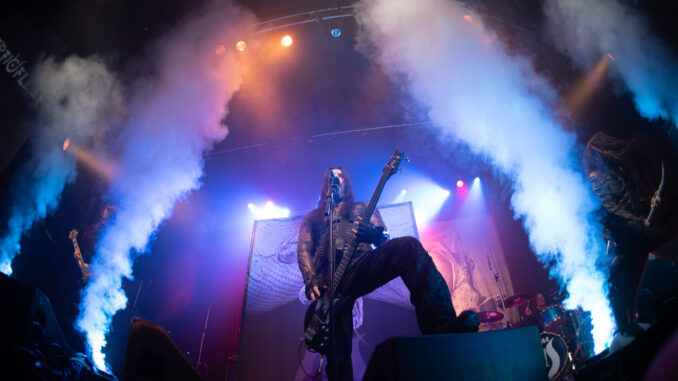 It was time for some Greek culture when Invisible Orange Productions welcomed symphonic death metal legends Septic Flesh back  supporing headliners Ensiferum Vancouver's Rickshaw Theatre.
Not much has changed here with the lineup which consists of the four musicians who is lead by the absolute brutal (I mean brutal as it gets with deep death metal vocals) of Spiros "Seth Siro Anton" Antoniou.   I have no idea how he gets such a thunderous death vocal range. I find it just incredible how he can do this night after night.  When he sings (and plays bass), he has your complete attention.  Whenever I listen to his vocals, I always wonder if he is an ancestor to the ancient Greek armies leading the march to war.   He would be very effective I think!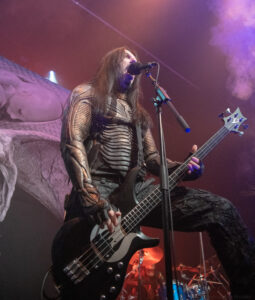 They start into "Portrait of a Headless Man" from their latest opus "Codex Omega". Others they hit from Codex are 'Martyr', 'Enemy of Truth' and the last of the night 'Dark Art' which features some great stop and go bass blast beats from Blast beats supplied by Kerim "Krimh" Lechner. Holy crap can this guy pound those death drums!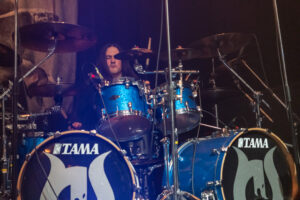 They had a great light show too!   Fog shooting upwards and red lights flaring.  They definitely are not afraid of some showmanship either.   They were clad in that black armor that my fiancée  fiercely debated me saying that it looked like the armor from Bran Stokers 'Dracula'.  I said it looks like they were inspired by the futuristic movie 'Dune', but either way they are among the coolest looking metal bands around.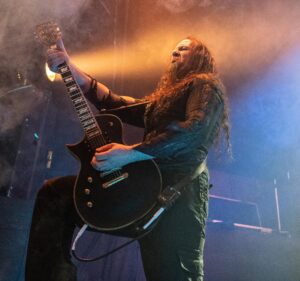 However I digress here, you also have the tuned down guitar heaviness during 'Prototype' (from 2014's Titan) coming from Sotiris Vayenas laying down mind crushing riffs as well as searing (or sneering too!) lead guitarist Christos Antoniou.    Highlight for me was the crushing "Anubis" reaching back from 2008's "Communion" album.  The song still sounds still very relevant and can easily fit with the rest of the seven other tracks they hit tonight.
All in all, it was one helluva devastating performance from Septic Flesh!