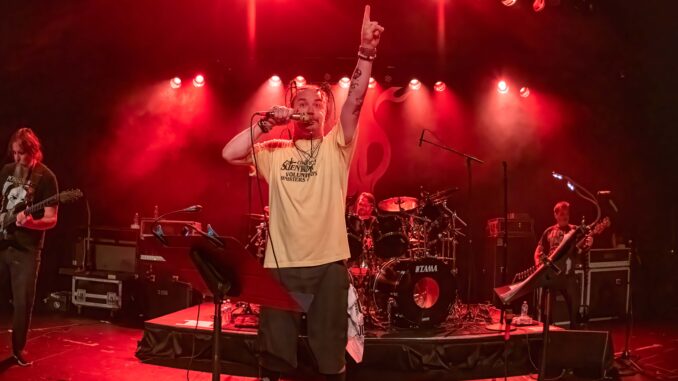 Mike Patton, Scott Ian, Dave Lombardo in the same band?  Yes please, not missing this one !
Back in the early 1990's I was severely hooked on the band Faith No More.   At that time, it was the freshest music, with a vocalist by the name of Mike Patton that has some insanely good vocal chops.   Mike also had another band at the time called Mr Bungle and I was intrigued, so I bought that cassette and it was just so avant-garde at the time, I had a hard time listening to it, as I was a strict metal head, like WTF was this ?  Horns and experimental Ska like music?  Hmmm.
Tonight at Seattle's Showbox with support from Spotlights and Melvins (1 of 2 shows they play this weekend),  we get a whole different Mr Bungle that was on that first album.  The band still has 3 founding members with Mike Patton on vocals, Trey Spruance (lead guitar), Trevor Dunn (bass) as well as additional firepower from  Anthrax's Scott Ian (Rhythm guitar) and former Slayer drummer Dave Lombardo.   No horn players and no shortage of star power in this bands lineup.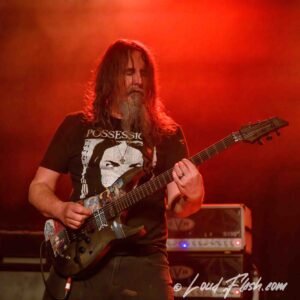 They released an album during the pandemic in 2020 called The Raging Wrath of the Easter Bunny Demo which is more of a hardcore/thrash metal crossover style that really suits the additional players in this band (Ian, Lombardo) perfectly.   I like it too!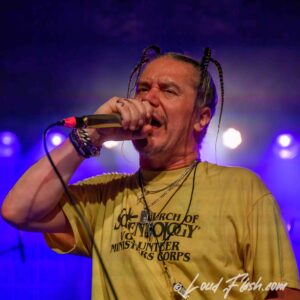 They take to the stage, Mike Patton is sporting a dreaded Coolio-like hairdo look and wearing a T-shirt that says "Church of Scientology Volunteer Ministers Corps" on it, long shorts, long socks and high-top runners. Definitely addressing his unique style as he starts off with Mr Rogers "Wont you be My Neighbor" which ends up with a deep death metal ending to "Neighbor".  Then they rip into "Bungle Grind" (from that Bunny album) as he blows a whistle at the end of Spruance's solo as to if end it.
Pattons voice to me has not changed much, still as good as ever and does well with hardcore.  They continue more off the bunny album with "Eracist" and "Spreading the Thighs of Death".
Merch table was not too bad but I wish they had some designs from the old logo and album for T-shirts.  I did get a dated and autographed poster however (75$ US).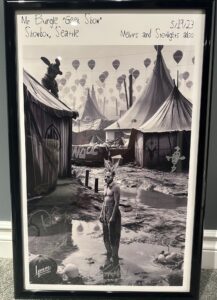 I think what was really KILLER from this show is the covers they do, like "Malfunction" from the Cro-Mags (song 5) or "Speak English or Die" from Storm Troopers of Death (S.O.D.), where they change the lyrics to Speak Spanish or Die.   How awesome is that, with Scott Ian who was the founder of  S.O.D.  Glorious…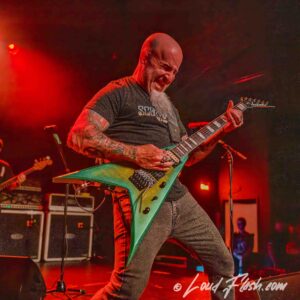 After that its back to the 'Bunny' album with "Glutton for Punishment", "Anarchy Up Your Anus" and Song 10 with "Methematics".   The 55 year old Mike Patton may not use a teleprompter but he is reading off the lyrics on his music stand.   Doesn't bother me one bit as I can barely remember what I had for dinner last night.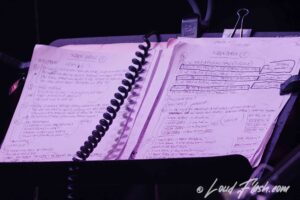 Nothing much special with the stage setup, no large screens or dazzling laser lights like most hardcore shows but the sound was very good.  These guys don't need the glitz.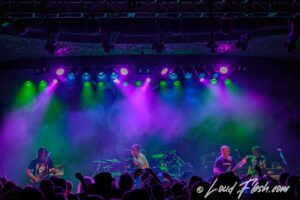 "Hell Awaits" (Slayer)  is the next cover they do which is also insane with the OG Dave Lombardo on drums, but only about half of it then they do a hard stop, and do the Seals & Crofts classic from 1972 called "Summer Breeze".  It was a nice smooth voice we come to hear from Patton and the rest of the band was incredible as well.  The crowd loved it too, even the guy in the wheel chair that crowd surfed a couple times over the stage barrier.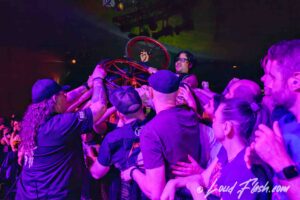 After song 13 with "Raping your Mind", they did another cover that I would never thought I would hear live with "Just Sit There" from the Crumbsuckers.   The Crumbsuckers made a couple of absolutely ripping albums (Life of Dreams and Beast on My Back) in the 80's but sadly never made it to the 90's.   So it was a real treat listening to this song from these legends that were all from the same era.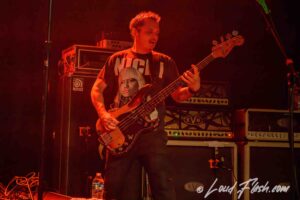 At song 15 they did the last of 9 songs from the Bunny album with "Sudden Death" as well as doing intros to the band. As you can tell, they did every song from the Bunny album except 1, which was "Loss for Words" (that would be played on the 2nd night in Seattle however).  I spent this last song just eye balling Dave Lombardo's playing, it's no wonder he is known as one of the best drummers in all of Metal.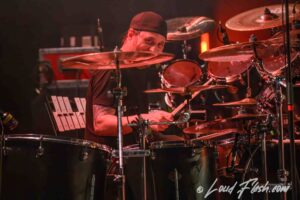 They also did a 2 song encore with another cover, of Sepultura's "Territory", it was devastating with the chugging guitars from Spruance and Ian on board.  Did they ignore the first ground breaking album though?  No, that came at the very end with "My Ass is on Fire" which is probably the most playable without a horn or Sax involved.  A lot of people appreciated that one as that's where a lot of us discovered Mr. Bungle.
 All in all, It was a happy ending to the show and it was absolutely electric to the Sold out crowd in Seattle this night.  I am really happy to see this band live, especially with Mike Patton, Scott Ian and Dave Lombardo all in one band.  Not often these guys can get together with their schedules and tours!   IF you ever get a chance to see Mr Bungle, don't hesitate as these shows are fantastic and sell out!