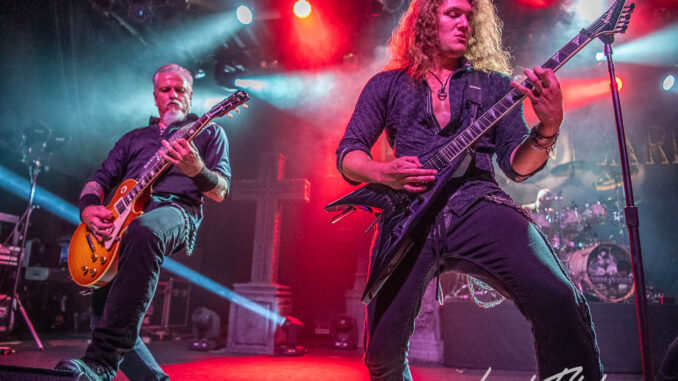 Demons and Wizards play their first ever CANADIAN show at Vancouver's iconic Commodore Ballroom!
The band is a power metal supergroup with Blind Guardian members – Hansi Kursch on Vocals, Marcus Siepen on bass and Frederik Ehmke on Drums.  As well as Iced Earth members, which are the two guitarists Jon Schaffer (Rhythm) and Jake Dreyer (Lead).  They had their self titled album "Demons & Wizards" introduced back in 1999 and another "Touched by the Crimson King" in 2005.  Nothing has appeared since then for new music, however, they are on tour and a new album (Century Media label) will appear likely in early 2020.  So my thought here with this tour is to get the name out and let everyone know that this band is still alive and relevant with new music on the way.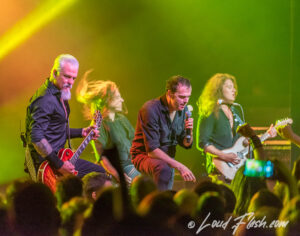 Tonight they start off with 'Heaven Denies' from the first album, a song with some speed metal riffing at the start from Jon Schaffer.   The guys have that mature look now, but don't let that fool you as they can still crush your skull metal-wise.
Having saying this however, they have not lost anything based on what I witnessed, with 'Crimson King', with more high speed riffing and Hansi's vocal prowess is still very powerful and convincing.   What I love about these guys is the changeups from that fast riffing to all the tempo changes to clean guitar and lead back into the heavy guitar.  More evidence, in 'Loves Tragedy Asunder', with all the stop on a dime tempo changes and a really killer solo by Jake Dreyer.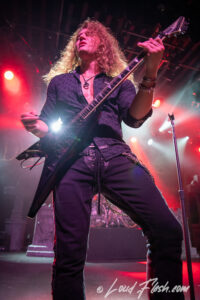 Nice stage setup here with some giant crosses etc and with typical lightening of a show of this magnitude.  No real glitz or flash with their stage but the music is the real star here.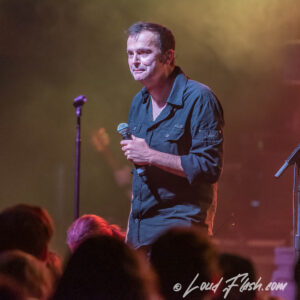 No worries Iced Earth or Blind Guardian fans!  Tonight we got 'Burning Times', 'I died for You' from Iced Earth and 'Welcome to Dying', 'Valhalla' from Blind Guardian.   All songs contained some sizzling solo work again from Jake Dreyer, especially in Valhalla.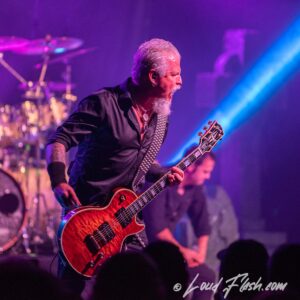 My highlights of the night came near the end with 'Gallows Pole', a heavy hitter that gets your head on a swivel at times and some nice double solo work from Schaffer and Dreyer.  As well as the last song of the night 'Fiddler in the Green' where Schaffer pulls the acoustic out and just sounds fabulous aside Hansi's clean vocals.  Dreyer wont be left out here either, with his jaw-dropping solo at the end of 'Fiddler in the Green', OMG.
This was an outstanding show.  It was a great introduction here in Vancouver to the band and we all felt quite fortunate to be a part of this special show that is now touring North America for the first time ever.    I highly recommend you check out Demons & Wizards as they put on quite a magical show.