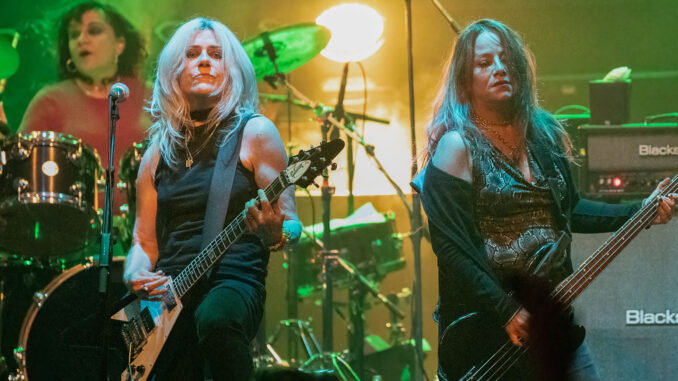 Ever been considered a square or as a lame outsider? Guess what, your L7 just like me!
I had to explain to a generation Z acquaintance that I was going to see L7 on the weekend and he had no idea who or what that was.   I explained to him that the band L7 from Los Angles California is a band that play a grunge/sludge/punk rock style from the late 80's and are playing Vancouver for a SOLD OUT show at the Rickshaw Theatre.  He said "sounds like a complete waste of time listening to a old punk band singing crappy underground music". Excuse me?
He was added to my "Shitlist".
L7 is remarkable. Here we are celebrating the 30th Anniversary of an album called Bricks Are Heavy (1992) with the same band members that created it.  Those members consisting of Donita Sparks on lead vocals and guitar, Suzi Gardner on guitar, Jennifer Finch on bass and Demetra Plakas on drums.  Yes, they reactivated back in 2014 after a 13 year hiatus and are again selling out venues.  Did you know that at 30 years it can be now considered 'Classic' rock?  Wow.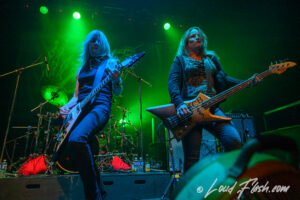 So here we go, 2022 and these artists hit the stage starting with the first song with "Wargasm" which is also the first track off Bricks Are Heavy.   They are sounding pretty good too! Donita voice still has that attitude as she plays her traditional flying V.   No, they don't get as wild as they were in their twenty something's, but they do some headbanging as Jennifer and Donita get into it like they are in Judas Priest.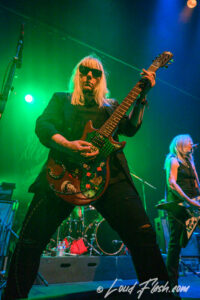 Of course song 3, "Pretend We're Dead" got the most reception of the night, a catchy brain worm of a song that gets the crowd into it. It's a pop punk song that I once read that Donita was embarrassed about for years but now has embraced it.  No worries, it gets heavy next song with "Diet Pill" and a more aggressive like punk laden song called "Slide". Donita, Jennifer and Suzi all help in the vocal department and all sound to like they broke out back in the early 90's.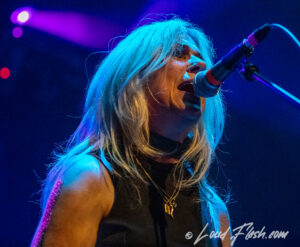 But yes, they faithfully make their way through the setlist identically to the album.  Song 10 "Shitlist" is another crowd pleaser from that same album.  They don't tamper with making the songs different in any way or adding something, unlike some bands might attempt to modernize them with a new guitar sound or make it acoustic.  Not L7, thankfully.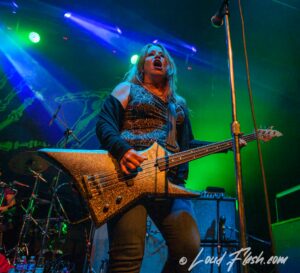 So after Song 11 "This Ain't Pleasure", last song from Bricks Are Heavy, Suzi comments "now its time we have a little fun" and they hit another 10 songs like "Andres", "Shove" and "Fuel My Fire".  They also hit a new one from 2019's Scatter the Rats with "Stadium West".  However, they didn't go deep with any cuts from 1988 debut L7.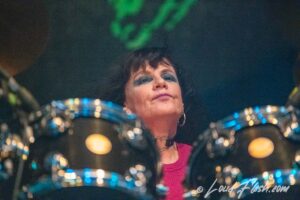 They did get a David Bowie cover in with "Suffragette City" and did make us wait a few minutes for an rousing punk encore with  "Fast and Frightening" off 1990's Smell the Magic album.
This is a must-see tour.   Playing an entire album which is arguably the best one in the discography with the original players is golden.  It is a time travel trip into the history of music scene from the 90's that you don't want to miss.