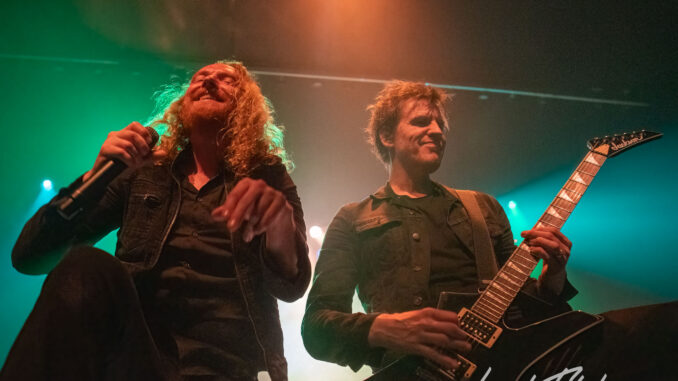 Ever hear of the term 'Gothenberg Sound'?
Fans attending a Dark Tanquillity show at the Rickshaw Theatre in Vancouver got to witness exactly that.    This stacked tour also had Omnium Gatherum, Moonspell and Amorphis supporting.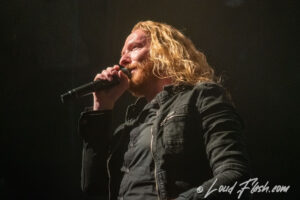 The iconic Sweden-based band have never left their musical roots since 1989 and continue to soldier on with this style (first conceived by the likes of band like In Flames & At the Gates) and support of their latest album "Atoma".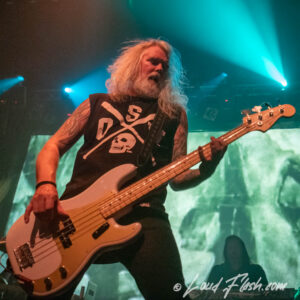 Coming out onstage and starting off with "Encircling", the lead track from "Atoma", a real barn burner of a song, that gets the fans moving and slamming.  Next moving on to "Monochromatic Stains" from 2002's "Damage Done" album, that really digs deep with all the single notes that is very common in Melodic Death Metal.   Hitting More from "Atoma' thereafter with "Clearing Skies", "Atoma", "Forward Momentum" and "Force of Hand".   Mikael Stanne's whispery growling vocals and are sawing away on you brain, while Johan Reinholdz picking guitar work is quite tight on "Science of Noise".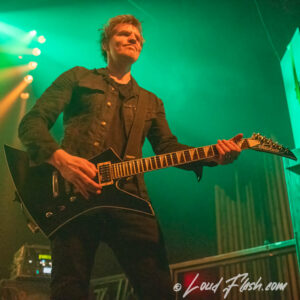 It was great to see guitarist Chris Amott as well.  Last time I witnessed his playing was playing with his bro (Michael)  in Arch Enemy.  Anders Ivers (who noteably has played with In Flames in the past), definitely looks the part of the Viking Swede.  Holding down the bass lines quite nicely along with drummer Anders Jivarp.   Loud and clear in the sound of Dark Tranquility is keyboard, not hidden behind guitars at all, as heard in "Terminus".
Mikael exclaimed how much he loves Vancouver and was really looking forward to this show.  They put on really solid, energizing set of 15 solid tracks.  If you missed this one, you really missed out on some classic Gothenberg sound goodness!