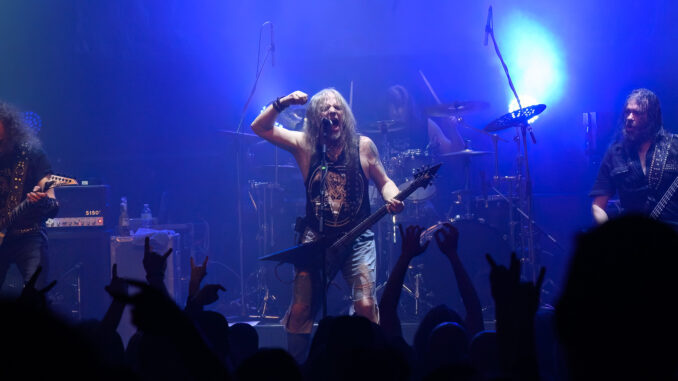 IF you say you are into death metal, you better have been at this concert or have it on your schedule.
Vader, Europe's death metal pioneers have come to the Rickshaw Theatre in Vancouver for the first time in close to 13 years.   They also brought along some talented support with Shattered Throne, Decrepit Birth and Krisiun.
But did Vancouver show up?   I went upstairs to check my bag at the coat check and was surprised that the upper deck was closed.  It was an immediate indicator that this show was not even close to selling out.   How can this happen?  There haven't been a lot of big shows lately for metal in Vancouver, but there are lots coming up so maybe?   Vancouver metal fans can be a fickle bunch sometimes, maybe because it was a Wednesday show?  Hard to say, but thanks AGAIN and again for The Invisible Orange and Modified Ghost for making shows like this possible.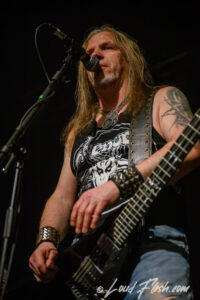 Peter Wiwczarek is the founding member of this band since 1983 on lead guitar and vocals, along with Marek Pajak (guitar) , Tomasz Halicki (Bass) and a new drummer since 2022 with Michal Andrzejczyk.
They start off with "Dark Age" off their first album back with 1992's The Ultimate Incantation and it's a devastating start to the show.   Peter looks like he was in a fight with a werewolf wearing shredded jeans as everyone is furiously head banging as hard as they can.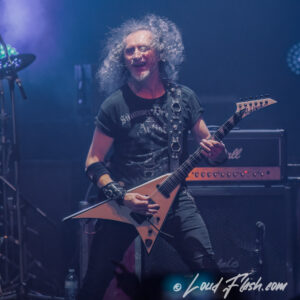 They continue on with that same album for the next 3 songs thereafter with "Vicious Circle", "Chaos" and "The Crucified Ones".   Wow, that was great coming out with so many from that album at the start.  Such a incredible start!  They actually hit 5 songs from that album, the other was at song 6 with "Demon's Wind".
They played the short but sweet "Shock and Awe" at song 5 from the newest album from 2020 called Solitude in Madness.   However, that is the only new one from that album we would hear this night.
I am pretty happy about the sound tonight for all the bands, it sounded really good and the mix was great for the vocals. The stage setup is nothing fancy, we are getting straight ahead death metal here folks, no gimmicks.   Lighting was good too, nice to see the band, Peter is not afraid to say a few words between songs and is very appreciative of the fans that attended this night.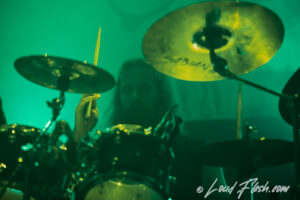 Another favorite of mine played was at song 10 with "Triumph of Death" from the album Tibi et Igni (2014).   This song absolutely roars in a live concert environment and Peters vocals were like the albums.
They did catch me off guard here tonight with "Helleluyah!!! (God is Dead)" off Impressions of Blood (2006).  That was abit of a nice surprise!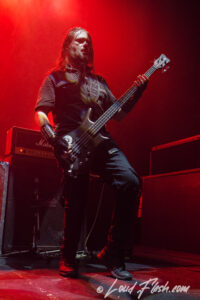 They ended the night with "Silent Empire", then,  "Blood of Kingu" and a further surprise with a Slayer cover "Hell Awaits".  This was one head crushing show.   I have not idea how the Rickshaw is still standing after one banger of a song after another.  They left the stage thereafter with the Imperial March from the Star Wars Movie, how appropriate as Vader was taken from that movie's villain, Darth Vader.
You got to hit these shows now with these older legendary bands like Vader.   I am so glad I had the opportunity to finally see them.   Don't miss the chance!