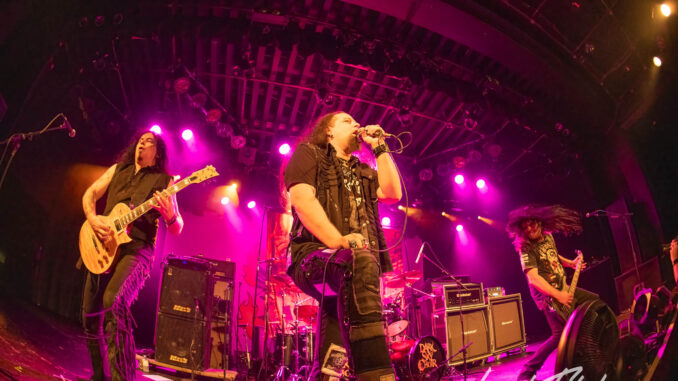 Hailing from New Jersey — photos of  Dark Sky Choir — deliver their brand of total metal to the unsuspecting masses at Vancouver's Commodore Ballroom on October 9 2018.  They are in town supporting Electric Citizen  with Monster Magnet.
With a hint of groove metal in their sound — to best describe Dark Sky Choir — might be if Motley Crue and Testament had a love child.  They even did a cover of Motley Crue's "Knock'em dead kid" to close their set!
…..We rate it a TKO!